Friendly Dental Group is a Preferred Invisalign Provider in Charlotte NC
Most people consider the process of aligning crooked teeth fit for mainly teenagers and kids. However, adults can still benefit from the Invisalign procedure.

Wearing metal braces may seem unpleasant to adults who value their smile. For anybody that lives in Charlotte and needs an Invisalign consultation, visit Friendly Dental as we have over 20 locations in the great Charlotte area with several preferred Invisalign Orthodontists.
What is Invisalign?
Invisalign is a type of dental treatment that helps align your teeth back to their correct position. The procedure involves wearing clear plastic aligners that straighten your teeth.
Patients who use Invisalign don't have to wear metal braces. The aligners are swapped after every 2 weeks until your teeth are well aligned.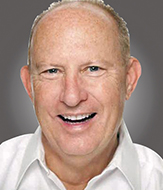 Why would I want Invisalign?
If you have crooked teeth, you may want to put on braces or Invisalign. Most people prefer Invisalign due to their invisible nature.
Unlike metal braces which are visible, Invisalign cannot be easily detected. With smooth edges, Invisalign gives you uttermost comfort.
Additionally, Invisalign is removable and you can comfortably remove your invisible aligners while having a meal.
Benefits of Invisalign
Helps you straighten crooked teeth without affecting your smile. Your friends will hardly know that you are wearing anything.
Their soft edges make them comfortable to wear. You will hardly feel irritation in your mouth; a common attribute with metal braces.
During meals, when brushing or flossing, you can remove them. This is NOT the case with metal braces.
Unlike metallic braces that are difficult to clean, Invisalign braces are easy to clean and maintain. After removing, you can brush and soak them comfortably.
The Invisalign process is a shorter treatment period. Ideally, you may need approximately 12 months to align your teeth.
Who needs Invisalign and why?
There are a few signs that may cause your Orthodontist to request you to wear Invisalign. Invisalign is appropriate for anyone who has overcrowded teeth, crooked teeth, an under-bite, an overbite, a cross-bite and an open-bite.
All these conditions should be treated on time to prevent the problem from worsening.

Invisalign vs. Braces?
Braces comprise of metal sections being stuck to your teeth, and entwined by wires and minor elastic bands.
Invisalign is imperceptible. Nobody may even notice that you're wearing them, making Invisalign a consistent fit with your way of life.
Also, aligner plates made of free clear plastic are worn over your teeth to position them accurately.
What does it mean to be a preferred Invisalign provider?


Like most restorative needs, choosing the Invisalign Orthodontist is a critical choice. You need to pick an Orthodontist that you know well, understands your problem and provides the treatment results you're searching for.
Invisalign dentists have accomplished a HUGE level of involvement in treating variety of patients with this issue.
However, a few dentists have separated themselves with significantly higher experience and have produced quality results above average.
Invisalign for Teens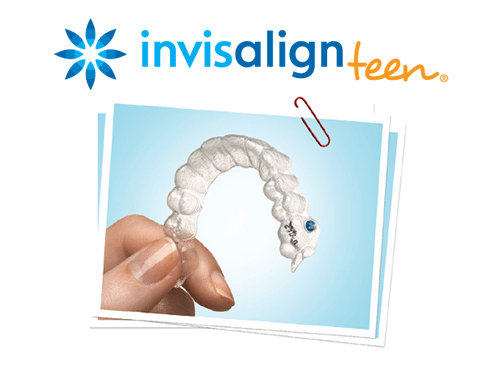 Let's be honest. With school, games, dating, and hanging out with friends, getting metal braces is not at the highest priority on your to do list.
The thought on its own is a mind blowing experience. However, deciding to choose Invisalign as a teen or choosing Invisalign for your teen, can fix their teeth without metal wires and sections acting as a burden.
Invisalign Teen aligners are made of a smooth and clear plastic material. Your friends most likely won't know you're wearing them.
Invisalign Costs
The Invisalign costs of treatment varies with the duration of the treatment, the type of quality used and your location.
In addition, the cases of the patients differ hence simple cases may cost less while complex cases can be more.
However the payment methods can be arranged and you can pay in installments depending on your treatment schedule and dental insurance.
Why pick Friendly Dental Group for Invisalign?
At Friendly Dental Group we offer Invisalign treatment in Charlotte for adults and teens, restore comfort and health to you in the BEST possible way.
Our teams of highly experienced preferred Invisalign doctors are committed to providing the best care to our patients and at an affordable rate.
How regularly should I wear my Invisalign?
Invisalign is best worn for about 20 to 22 hours every day and removed when flossing, eating or brushing. They are easy to wear hence you are able to wear them for the prescribed time by your doctor.
The best part about the entire procedure is that many people will not know you're fixing your teeth.
How long will treatment take?
The length of treatment relies on upon the seriousness of your case and must be controlled by your doctor. However, in the normal case, it takes around 12 months for adults.
On the other hand the time frame for a teen patient may be different and can be decided by the doctor.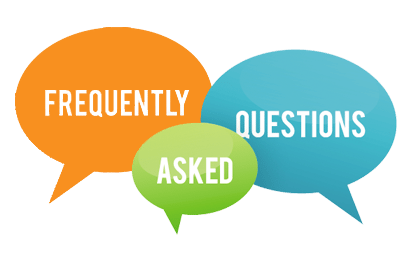 Conclusion
Invisalign positions your teeth to be more functional, balanced and healthy. This procedure not only improves your teeth but also enhances your appearance.
Here is a list of our Preferred Invisalign Locations:
If wish to know more about the treatments we offer for Invisalign in the Charlotte area, you can book an appointment or consultation with us today. You can also call us at 1-866-764-5387!