Friendly Dental Group Serving Charlotte and the Carolinas since 1999
With over twenty locations in North and South Carolina, Friendly Dental Group has established a presence that's familiar and trusted particularly in the Charlotte proximity. Servicing the Carolinas since 1999 and operated by dentists, Friendly Dental Group has grown with excellence and experience building a reputation of having, not only the best but also, friendly dentists.
Most locations are open five days a week (Saturday visits available in selected locations by appointment only), Friendly Dental Group locations offer appointment scheduling for all procedures and accepts new, walk-in and emergency patients which are all typically seen the same day.
With a team of over 40 practicing doctors across all of our locations, you're sure to receive the best dental care regardless of which location you visit.
Are you a new patient at a Friendly Dental location? We've got good news! New patients get FREE teeth whitening! Book your appointment with us, now! We accept walk-in patients at all of our locations!
Quality Dental Treatments Serving Charlotte & the Carolinas
General Dentistry
Maintain your perfect smile with top-of-the-line primary dental care by our team of trusted family dentists. We offer cleanings, fillings, cavity checks and much more.
Learn More
Oral Surgery
The health of your teeth is our #1 priority! Guaranteed to bring you the greatest degree of care and comfort before, during and after your tooth extraction.
Learn More
Orthodontics
Whether you choose braces or clear aligners, we have preferred Invisalign providers in our locations and the best cosmetic dentists in Charlotte, NC, to give you the perfect smile.
Learn More
Dental Implants
Speak and smile more confidently. Our permanent dental implants are done by the best dentists in Charlotte, NC, giving you natural-looking and fully functional teeth.
Learn More
Making Top-of-the-Line Affordable Dentistry in Charlotte, NC, Possible
With the goal of becoming the best and most affordable dentistry in Charlotte, NC, Friendly Dental Group is committed to giving their patients top class dental services without having to break the bank by making them affordable. Aside from this, Friendly Dental Group aims to be a one-stop-shop for all your dental needs by offering every dental service needed to make sure your oral health is in top form. From general cavity check ups to cosmetic dentistry to root canals to dental implants to Invisalign treatment, Friendly Dental Group has some of the best dentists in Charlotte, NC, and in other parts of the Carolinas as well.
Our dental facilities are equipped with highly-advanced tools and equipment. Consequently, all of our doctors are also up-to-date with the latest dental trends, procedures and trainings to make sure quality dental treatment is provided to every patient on every visit. Our staff is also trained to be fun, friendly and professional in giving you the treatment you'd expect to get when visiting your local Charlotte dentist.
You get all of these – friendly staff, superb dental services in prime locations – at an affordable price! Friendly Dental Groups accepts almost all types of dental insurance and accepts Medicaid in select locations.
Don't have insurance? No problem! We have a dental payment plan that's designed to help you and your dependents get the procedure you need at discounted price!
Our Happy Clients
Your entire staff is excellent! The experience far exceeded my expectations.
Professional, friendly, on time. All was good.
I was a new patient setting up a initial review. They were able to pull my wisdom tooth that same day which is exactly what I wanted instead of making multiple trips delaying the outcome. I am very pleased this company doesn't waste your time when they know the issue. Thank you very much!!!
Dr. Patel is excellent. Spent extra time explaining my options and the rationale for his recommendations. I highly recommend him.
"Friendly Dental lives up to its name. I am glad I visited this dental practice!"
Judy R.
WAVERLY DENTAL
11840 Southmore Dr., Suite 150
Charlotte, NC 28277
704-246-7677
30 REVIEWS   

FRIENDLY DENTAL SOUTH PARK
5940 Fairview Road, Suite 103
Charlotte, NC 28210
704-571-1326
70 REVIEWS   

FRIENDLY DENTAL SISKEY
3326 Siskey Parkway, Suite 310
Matthews, NC 28105
704-443-9050
83 REVIEWS   

Restore Your Smile with the Best Cosmetic Dentists in Charlotte, NC
They say you're never fully dressed without a smile. Here at Friendly Dental Group, we value your smile as much as you do! We offer our clients a wide variety of dental treatments to make your smile brighter, more impressive and more confident! From a simple teeth whitening procedure to a more long-term alignment fix to a surgical procedure of dental implants, we guarantee you will get the best smile you can get at an affordable cost!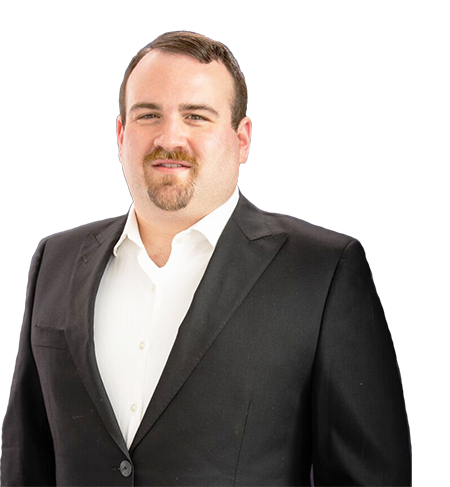 Our team of orthodontists, general and cosmetic dentists have undergone technique-specific and hands-on training to become preferred Invisalign providers. Braces and INVISALIGN® are offered to both teens (INVISALIGN TEEN®) and adults with the aim to give perfectly straight teeth through different but yet highly-effective methods.
For teeth reconstruction, we can restore your smile and help you smile with confidence again! We offer the All-on-4 dental implant procedure, which is more sophisticated and durable. And since we prioritize your comfort and safety, we make sure you receive the utmost pre, peri and post dental procedure care. Our implants are durable and long-lasting and done by highly trained doctors!
Book your appointment or visit one of our locations and take a step towards the smile you deserve!
Dr. Matthews,
Prosthodontist
Experienced & Trained Dental
Professionals
Experienced Trained Speciality
Doctors
New Patients Served
in 2021