Dental Implants in North & South Carolina
Dental implants are changing the way people live their lives. Friendly Dental has partnered with Oral Surgery Associates Charlotte to provide our patients with a tooth replacement option for people who have one or more missing teeth.
Getting a dental implant will help you chew, smile and speak with confidence.
Dental implants are permanently inserted into the jaw. They look, feel and function like natural teeth and truly are the next best thing to having your own teeth.
Oral Surgery Associates Charlotte can use an implant to replace a single missing tooth, multiple missing teeth or to secure a denture. In older dental patients, implants are often used to replace an entire mouthful of teeth lost to disease.
The process takes a series of visits over the course of two to six months. Oral Surgery Associates Charlotte will perform a thorough assessment of your mouth including x-rays to help you determine if dental implants are the right choice for you.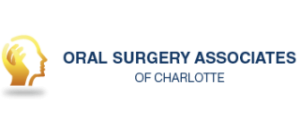 Oral Surgery Associates of Charlotte


5700 University Pointe Blvd, Suite 104
Charlotte, NC 28262
PH: 704-549-8020