If you're searching for general dentistry, cosmetic dentistry, dental implants... Orthodontics, endodontics, pediatric dentistry or oral surgery in the Charlotte area. Just enter your zip code below.
The Friendly Dental Group offers a five star experience with our gentle family dentists. Choose from any of our dental services that we offer. Our dentists love what they do and we love our patients.
Find the nearest Charlotte Dentist near you:
For happy smiles, the following article will cover some of the questions you may have. As well as some tips for choosing the right Charlotte dentist.
According to the Centers for Disease Control and Prevention (CDC), one in four adults aged 20 to 64 currently has at least one cavity. However, people can avoid these annoying and painful cavities with proper and regular dental care. If you are not currently seeing a dentist regularly, you may want to consider finding one who can meet your needs.
Whether your previous dentist is retiring or you just moved, you may find yourself searching "good dentist charlotte, NC" on Google. Unfortunately, while Google searches can help you quickly find results, they are typically not the most reliable way to find the right dentist for you.
What to Consider Before Choosing a Dentist
Before jumping right into a new dentist, you may want to take a few moments to consider what you are looking for in a dentist. This can help you find the right dentist for your needs — without having to try dentist after dentist because they are not quite right for you.
Does Your Insurance Cover the Dentist?

The first thing you may want to check when selecting a new dentist is, are they covered by your dental insurance? Unfortunately, not all dental insurance will cover the same dental offices. Before beginning your search, take some time to explore the dentists your dental insurance provider covers.

Good dental care practices involve getting regular check-ups every six months. If your insurance does not cover your new dentist, this can get very expensive very quickly. This is especially true if you are looking for a new dentist for your family.
What Type of Dental Care Are You Looking for?

There are several different types of dentists and dental or oral specialists. The right dentist for you will be the one that aligns most closely with your primary dental needs. Maybe for you, that is a general dentist who can perform your biannual check-up. Or maybe it is a pediatric dentist for your children's dental needs.

Some types of dentists and oral specialists are:

General dentists
Cosmetic dentists
Pediatric dentists
Orthodontists
Periodontists
Endodontists
Prosthodontists
Oral surgeons

Services:

Braces
Invisalign
Cleanings
Teeth Whitening

Schedule online for your free consultation.
Do You Need a Translator?

If your first language is not English, you may need a dentist whose office provides translation services. While you may be comfortable with conversational speech, you may not be familiar with medical terminology that dentists use.

Check to see what translation options an office provides if you are an individual who requires a translator.
How Can You Find a Good Dentist in Charlotte, NC?

Whether you are new to the city or not, when it comes to finding a dentist, Charlotte, NC, has many options. Unfortunately, sifting through all these potential dentist offices can be time-consuming, and you may be wondering how to speed up the process or filter your results to only the dentists who may be the best fit for your needs.

Here are some tips you can follow to simplify your search and find the right dentist for you.

Ask For Recommendations from People You Trust

If you have friends or family living in the area, you can ask them about their dental healthcare providers. They may be worth checking out for yourself if your friends and family recommend them. If you feel comfortable, you may also be able to ask co-workers who have mentioned things about their dentists or openly recommend them to others.

People that you know who have the brightest and whitest smiles likely have a great dental care team. As soon as one of them starts talking about their dentist, ask them for their name and number!

Get a Referral from a Physician

Medical professionals are great resources to ask because they are likely picky regarding their care. If you have a primary care physician you have been going to for years or a family doctor who knows your family well, try asking them if they have any recommendations.

Doctors also tend to get feedback about dentists around them, so you may be able to pick up information about other great options in your area by asking them.

Search Databases

You can use a number of dental healthcare databases to help you choose a dentist. Maybe you want to focus on only dentists who are a part of the American Dental Association (ADA). Or perhaps one of the many other dental associations. Whatever your choice, you can find a database of options near you. You may also want to check out your insurance's network of dental care providers. Databases can be a great way to filter your possible dental offices for various criteria, which can help to speed up your search.

Check Out Reviews and Websites

Once you've narrowed down your list of possible options for you, you can go ahead and visit individual websites. While not all good dentists are going to have a stellar website, a good website can be a good way to help you learn more about the dentist and the office. Look for information about the staff, the services offered, strengths and weaknesses, and reviews. Reviews can be a great way to gauge what a dentist's office is like for the patients.

Red Flags to Look Out for

When looking for a new dentist, it can be easy to gloss over certain feelings and find an office that you can make work for you. But, this can result in a dental care provider who is not a good fit for you or your family and, worst case, improper care for your teeth.

Some red flags to keep in mind are:

Unkempt offices
Rude or impatient staff members
Limited treatment options
Uncomfortable feeling in the office itself
Negative responses from your child
Defensive attitude when asking for a second opinion
Questions to Ask Before Your First Appointment
You can ask these questions over the phone or in a consultation appointment. These questions aim to know more about the dentist and their practices before beginning a relationship with them.
What Are the Prices of Standard Procedures?

Many offices have ready-made lists that outline the general costs of their standard procedures. Some offices may not have this list. But, you may be able to schedule a face-to-face consultation to go over your insurance coverage and the prices of common procedures for you.
What Services Are Done In-House?

Root Canal
Porcelain Veneers
Gum Disease Treatment
Sleep Apnea
Braces
Invisalign
Oral Surgery
Teeth Whitening
Tooth Extractions
Emergency Dentistry
Dental Surgeries
All-on-4
Dental Crowns
Oral Health
Charlotte NC Dentist
Restorative Dentistry
Dental and Oral Care
How Long Has the Dentist Been in Practice?

Realistically, there is no foolproof way to distinguish a good dentist from a bad dentist based on their history. But knowing a little bit more about your dentist can help you to get a better idea of whether they may be a good fit for your needs.
What Is Your Procedure for Dental Emergencies?

Many dental offices have separate hours for dental emergencies. You may want to find out the normal response time for these situations and the general procedure. In reality, emergencies happen, and you want to be as prepared as you can be for them.
What Are Your Office Hours?

Keep in mind your own schedule with this question. Are you able to schedule and go to appointments within your schedule reliably? What about the schedules of others in your family?
Picking Your Charlotte Dentist
Once you have selected your top dental care providers, you can begin picking which dentist is the best fit for you. Keep in mind that you can schedule consultations or call an office before scheduling your first appointment to learn more about them, their dentists, and their services.
You will want to opt for a dentist who provides the services you are looking for and will make a great addition to your overall healthcare team. While dental care is often thought of as separate from the rest of your healthcare, it is connected to the rest of your wellness. Once you've found your absolute top dental care provider, you can make an appointment with them.
If you decide after your first appointment that that dentist or office is not quite right for you, you can always schedule an appointment with another dentist. Many dental care providers will have multiple locations. So, if you do not like a particular office but like the practices and ideals of the organization, you can select one of its other locations. For example, Friendly Dental Group has over ten locations in Charlotte that you can choose from.
Conclusion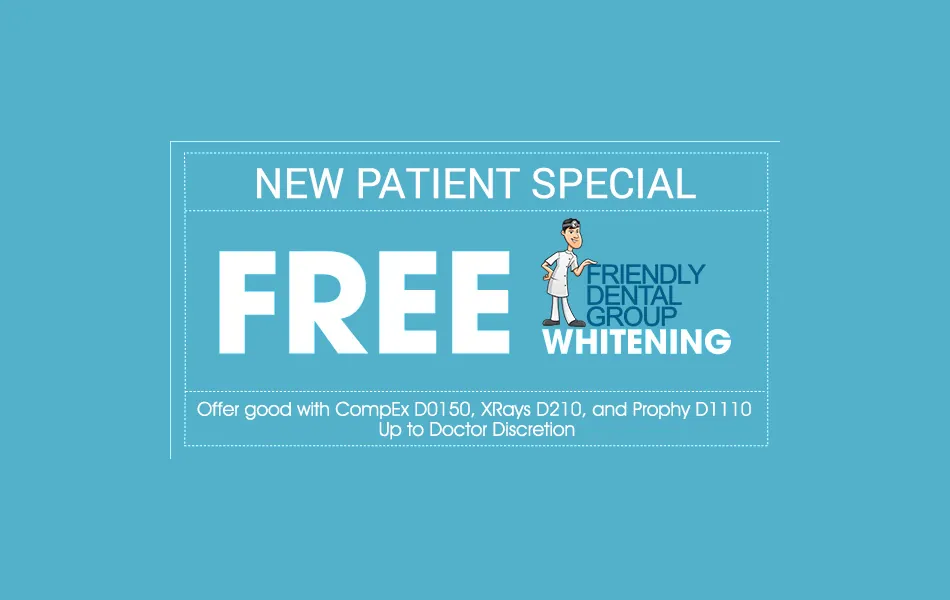 These tips can help you find a great fit when looking for a dentist. However, remember that even if a dentist comes with incredible recommendations from friends and reviews, they may not be right for you. This is okay. There are plenty of dentists out there that may be able to provide you with exactly what you need; you need to find the right one.
For anyone interested in finding a new dentist in Charlotte, NC, you can reach out to Friendly Dental Group or call (866) 764-5387 to schedule an appointment in any of our Charlotte locations.