Have you used your dental insurance for 2017?
Before you start listing what to shop on Black Friday or before you even start planning for the Christmas holidays, it is important to book your dental appointment and use your dental insurance plan before it expires.
While your calendar may be filling up soon with parties, shopping, and other stuff, it is an important time for you to squeeze in your dental appointment.

It is a given – regular check-ups and cleaning help you maintain good oral health. But that's not the only reason why you need to use up your dental benefits before the year ends.
We've compiled 5 important reasons why you should visit your local dentist before 2017 ends
Save More
For any venture where money is involved, isn't it more effective if you can save more than spending more?
The same principle should be applied when handling dental insurance. You may not be fully aware but losing your dental insurance at the end of the year is a solid form of wasting money.
When you don't use your dental coverage before they expire, you don't only lose the money that you have used to pay off your monthly premiums, but you also lose the chance to maintain or improve your oral health.
Delaying your dental treatment could only worsen the problem and may cause more complicated dental procedures that usually cost more than the basics.
Avoid Serious Dental Problems
Not visiting your dentist regularly could only worsen dental problems. Missing out on dental checkups and cleaning could lead you to a more complex dental problem.
Through checkups, your dentist can detect early signs of tooth decay and other dental problems. Hence, your dentist would be able to come up with appropriate treatment in a timely manner.
Delaying the treatment can only worsen the situation. That could only mean more expensive dental procedures. For example, without regular checkups, your dentist won't be able to detect early signs of infection.
As time progresses, your "simple" tooth infection has developed into an abscess. Delayed treatment of a dental abscess could lead to more complex dental procedure such as root canal treatment or may lead to serious health problems.
This condition may affect vital parts of the body such as the heart and cause endocarditis – a life-threatening disease where the heart's muscle linings are inflamed caused by a bacterial infection.
Maximize Annual Maximums
The yearly maximum for most dental coverage vary from one insurance company to another, typically the average yearly maximum is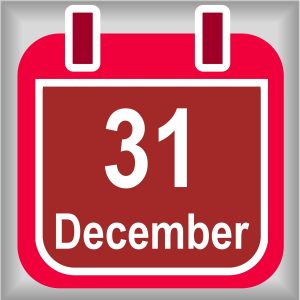 enough to cover your dental needs within a year.
Any unused amount does not roll over to the next year. Since most dental insurance plans are in a calendar year, it will automatically renew come January 1. That said, it is important that you use all your dental benefits on or before December 31.
Deductible
Most dental insurance companies entail a certain amount to be paid out of your own pocket before you can use your dental insurance. This is known as the deductible.
The amount may vary from one insurance to another. Deductible resets just as your dental insurance plan does. Since you have already paid something out of pocket, you need to maximize your dental benefits and avoid wasting money.
Fee Increase
Most often than not, dental treatment fees can increase at the start of the year. So, it is best to maximize your dental benefits while dental treatments are still the same old rate.
At the end of the day, the benefits you get from using your dental insurance is more than just the monetary value. Above all, it is your health that is the most important.
Take care of your oral health and your total well-being. Use your dental benefits before it's too late. Booking an appointment with Friendly Dental Group is easy, with 20+ locations across North and South Carolina.
Contact Us TODAY at 1-866-764-5387, schedule an appointment, or find a Friendly Dental Group location near you!